LexisNexis has rebranded and updated its database for college students. Check out what's new in Nexis Uni!
Nexis Uni
™ features more than 15,000 news, business and legal sources from LexisNexis—including U.S. Supreme Court decisions dating back to 1790—with an intuitive interface that offers quick discovery across all content types, personalization features such as Alerts and saved searches and a collaborative workspace with shared folders and annotated documents.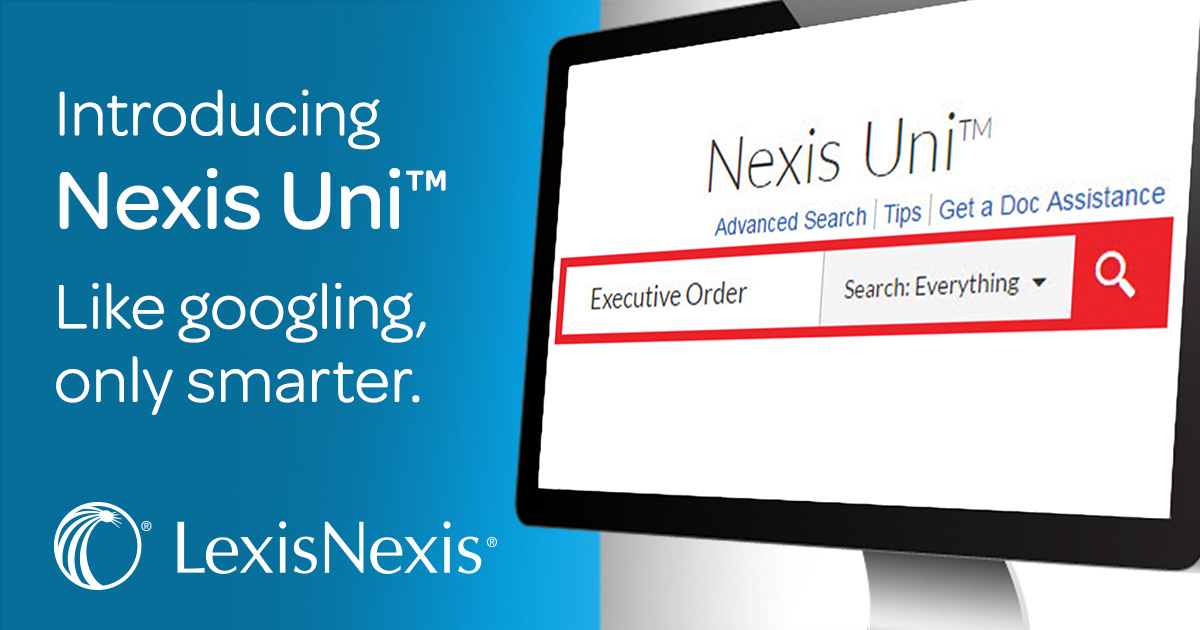 Nexis Uni replaces LexisNexis Academic
Nexis Uni
is designed to address three key components requested by millennial students: personalization, collaboration and quick discovery. Nexis Uni offers many new features to address these needs, and is a better research experience overall for students. Below is a snapshot of each feature:
Personalization
You may self-register for a user account, giving you added benefits and an improved research experience
Create alerts on topics or publications of interest
Save searches, add sources to favorites, and bookmark documents to save time
Quick Discovery
Usable on your mobile device
Search all types of content at once, or search specific content like legal cases or company profiles
Collaboration
Create and share folders for group research projects
Save documents to shared workspaces
Mark it up! Highlight or make notes to share your comments with your group
Attention Faculty
If you are sharing links to LexisNexis Academic, or permalinks to individual articles or other content from this database, please be aware that these links will change. Be sure to update your syllabi, Canvas, or other documents in which you are sharing links with your students.
Please
ask a Librarian
if you need assistance finding the best link to share with your students.